Multiple Subscriptions Got Your Workflow Bogged Down?
Most organizations have adopted multiple cloud services in an effort to solve specific communication and collaboration problems. From Dropbox to Slack, SharePoint to Google Drive, subscription pricing adds up and clutters your and your team's browsers and workflows. Incentive is one platform that provides all the features needed to either integrate with your cloud services or replace them all together. Try it today for free.
Learn More
"At Technossus, we needed a single repository that enabled us to communicate effectively and store knowledge that's easily searchable and accessible to all, rather than individual e-mail inboxes. While there are many other systems out there, Incentive stood out in many ways, including performance, familiarity, simplicity and ease of use."
Harrison Spain | Director of Software Development at Technossus
Free eBook
Streamlining Your Knowledge Universe and Fighting Cluttered Workflows
What You'll Find Inside:
%

Email Overload, Information Silos and Cluttered Workflows

%

Fighting Cluttered Workflows

%

Broadcasting versus Conversations

%

Social Collaboration

%

Use Cases across Departments

%

Streamline Your Knowledge Universe
Download Now
From The Blog
Make Working Remotely a Breeze with These 4 Results-driven Tips
With huge Fortune 500 companies like Dell, Deloitte and IBM leading the way, it's clear that the modern workforce is becoming increasingly remote. While working remotely often gets a bad rap, it's estimated that between 30 and 45 percent of employees in the U.S. telecommute at least part-time. An...Read more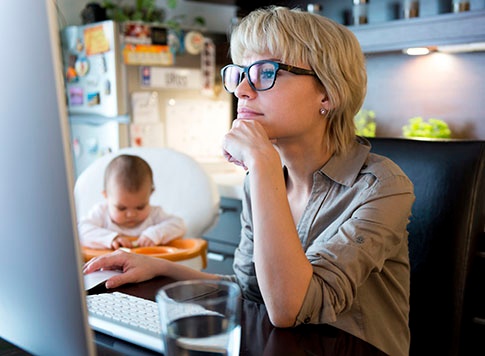 Sign up for a free trial of Incentive.